The Door on Half-Bald Hill (CD-Audio)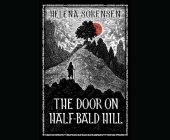 $32.99
Email or call for price.
Description
---
"They believed they had come to the last turning of the wheel."
When the Bloodmoon rose, death came rushing into the world. Now the water is bitter, blight consumes everything, and the Crone haunts the hills.
While the Druid of Blackthorn searches desperately for hope, the Ovate returns from the underworld bringing omens of despair. But Idris, the young bard, Keeper of the Sacred Word, will walk through fire and iron to uncover a question no one has ever dared to ask--a question that carries a world of answers on its back, a question that can change everything.
But his time is short. The land is dying. And the Bloodmoon is rising again.
About the Author
---
It started with those Choose-Your-Own-Adventure books. My mother would take us to the library when I was in elementary school, and I would check out several at a time. I would read every possible option, making every possible choice, sometimes jumping from the train, sometimes going with the mysterious stranger, sometimes returning to camp, until the book made absolutely no sense.

Then, in fourth grade, I read The Chronicles of Narnia, and I was hooked. Every book in the series seemed better than the last, and I understood how much joy could be found in stories. That year my teacher read Where the Red Fern Grows to our class, and I cried. There again was the power of words, of story.

Later, my father read The Eyes of the Dragon to my brother and me. We were swept away, wondering at the fate of the boy in the tower and fearing Flag's devices.

Then came Little Women, and Gone with the Wind, "The Most Dangerous Game," Wuthering Heights, Brave New World, and Sense and Sensibility. Tragically, I didn't discover Tolkien until I was almost an adult, but I made up for my late arrival to the party by reading most of his published works.

It is only in recent years that I've discovered how deep is my love for epic fantasy. I love the idea that anything is possible in the world of fantasy. There is no limit to the imagination, and I can choose to embark on any kind of adventure.